i love fan clubs…..in particular, snow patrol's online community….here's a few reasons why….a few very good reasons…
back in our usual spots at the front of the stage…this time for our first go around at the bowery ballroom…a tiny venue that houses 400. we might as well have been on stage with the band. snow patrol were literally on top of us.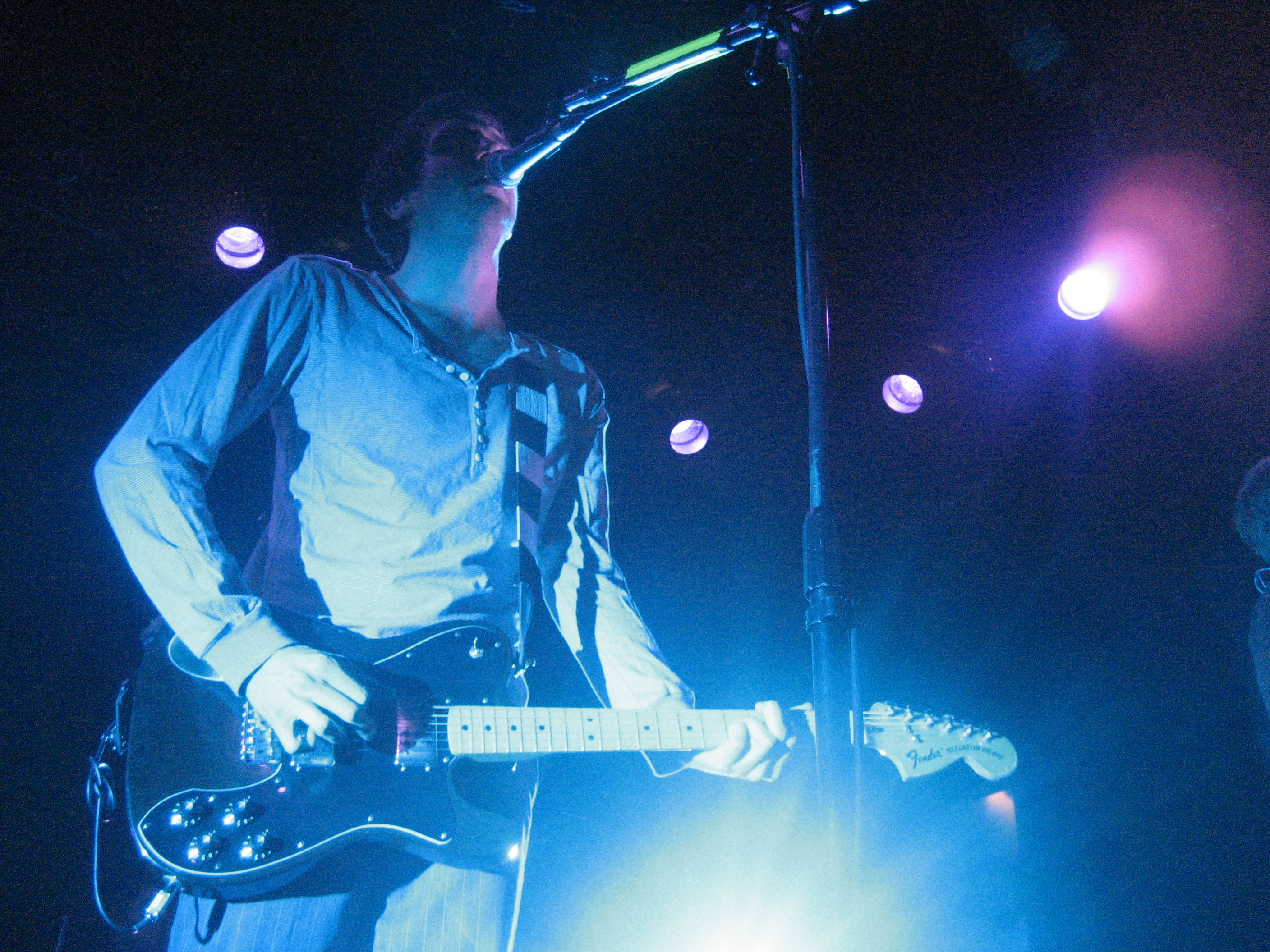 when we looked up, we saw gary….he was spitting on us….we had to dodge it all night.
i didn't know toby mcguire was in the band….its actually nathan. but he bears a strong resemblance to spiderman….and ironically, the band had a track on the soundtrack of the last sequel.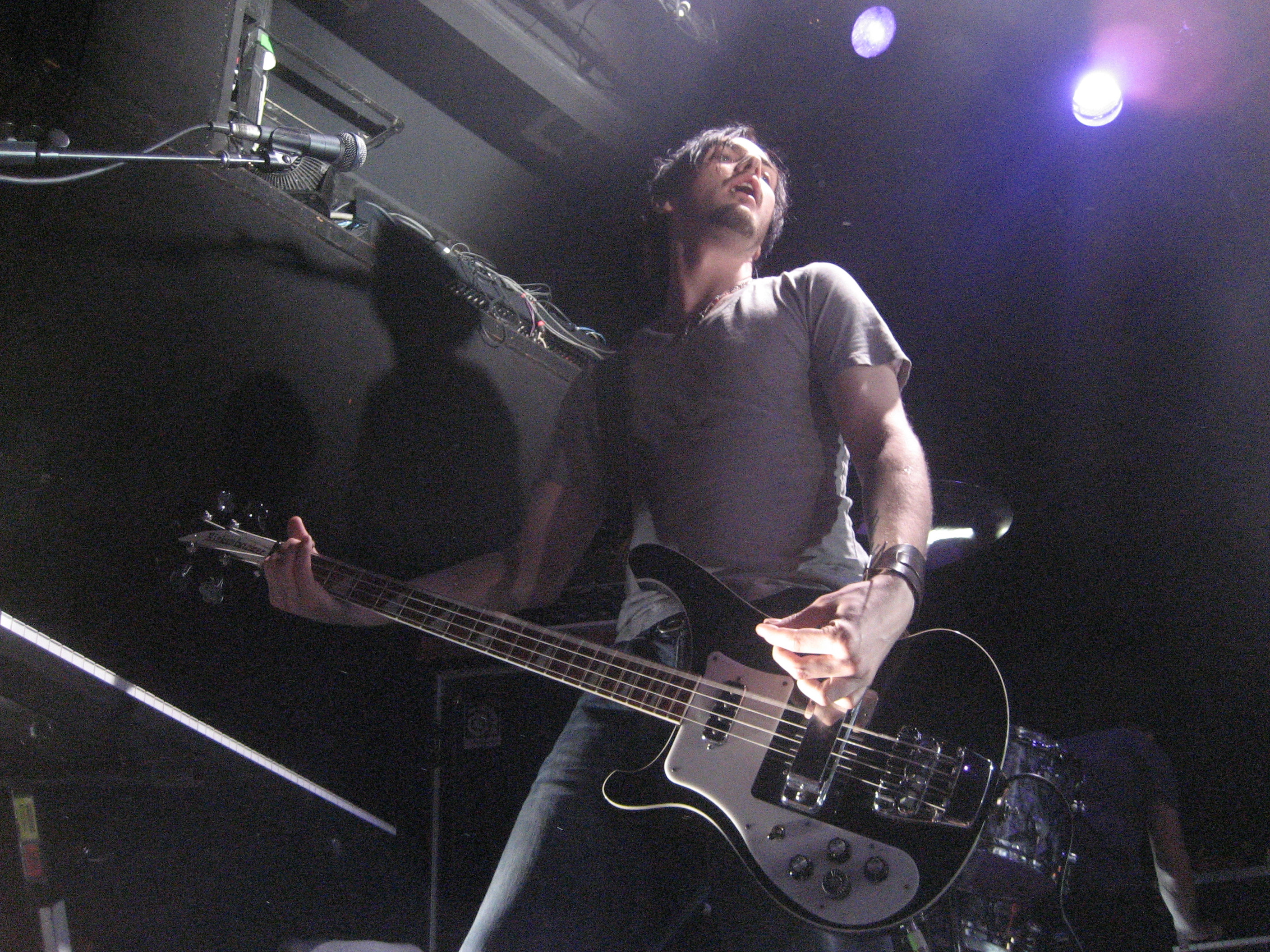 here's paul going at it….in fact, the whole band was.
this was a great, great show. snow patrol is not my band…they are more theresa's band but the energy was too much for the tiny stage and room….typical for a first show after a layoff and typical for a nyc show….bands usually bring something extra for manhattan especially when they love nyc. the sonic boom flooded the ballroom and hit those of us in the front first.
despite being one of the bigger(indie)bands in the world to command an audience, they were real down to earth dudes. self deprecating, genuine and still grateful for their current position in the stratosphere. i saw the band just walking around outside right before the show…..just walking around. no pretense. no security. just happy to be here.
they responded to a lot of the crowd except the party girls who kept letting them know that there were up for anything after the show and the after party. i guess they recognize gold digging trouble….and ignored it all night.
instead, they went all family values….they brought these two kids out from minnesota….i think they are brother and sister to sing….sp discovered them on youtube doing their songs. a nice innocent moment for all of us.
tickets for this show were going for hundreds and i heard even upwards of $1000. how often do you see a headliner play in such an intimate place? but i got these tickets via the fan club presale, paid face value and avoided some facility charges(that's the deal with fan club purchases)…the magic continues. and continued.
the next day, i brought jeremy to this sirius radio taping in the late afternoon. it was a special performance and interview with the band for 40 fans or so. only pastors, chefs and others with flexible work scheds can make it to these things. i got(won)these tickets via the fan club too. unlike other fan clubs that charge me tons of money for eh benefits, i had access to these performances and unique fan experiences for free! all this just for signing up online….no fees.
the band performed inside this glass cube….paul joked with the audience, pretending to swim their bowl like a fish.
before the performance, gary handed out the klondike bars he said were left for him and the band. here he is standing right above us dishing out ice cream sandwiches.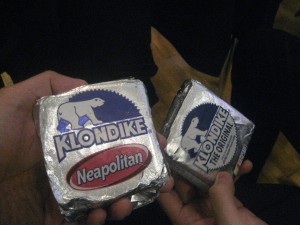 i was the only one in my immediate area to get a Neapolitan….strawberry, chocolate and vanilla.
this show was very intimate with songs, jokes, interspersed with questions from the host and fans in the audience with a lot of great insight into the creative process which i love. it was very relaxed vibe like the band was just playing in your living room.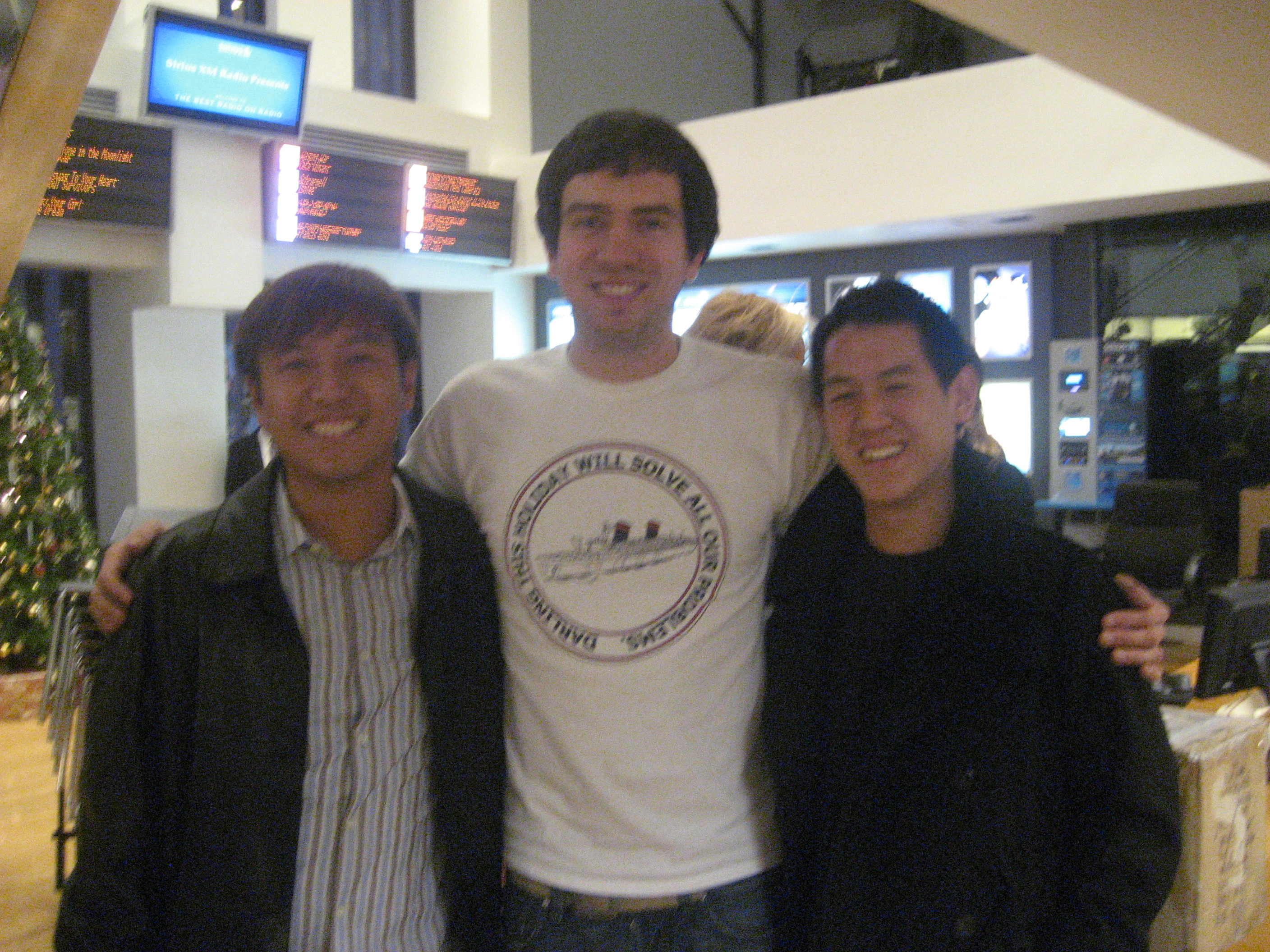 after the show, nobody kicked us out so we hung around and took pictures with gary. the rest of the band just assumed no one wanted pictures with them.
gary says hi back, derek.
Posted under
concerts
,
new york