i blog primarily to document my life. our lives in and around the agapeshack.
we've been painting the wrong picture for you…..we don't eat out all the time…we actually cook a lot. especially after theresa finished classes at the french culinary institute. so as we transition into our baby days and eating out less….here are some of the everyday things we eat…because we cook them on a regular basis.
we love inviting a few people over to share the goods since we can't and shouldn't finish all of this food. tonite, its regular resident steph and occasional guest star of club vision, peili. she entertained theresa when she said in response to if she ever cooks……that she made brunch once. quickly pei li learned how silly she is.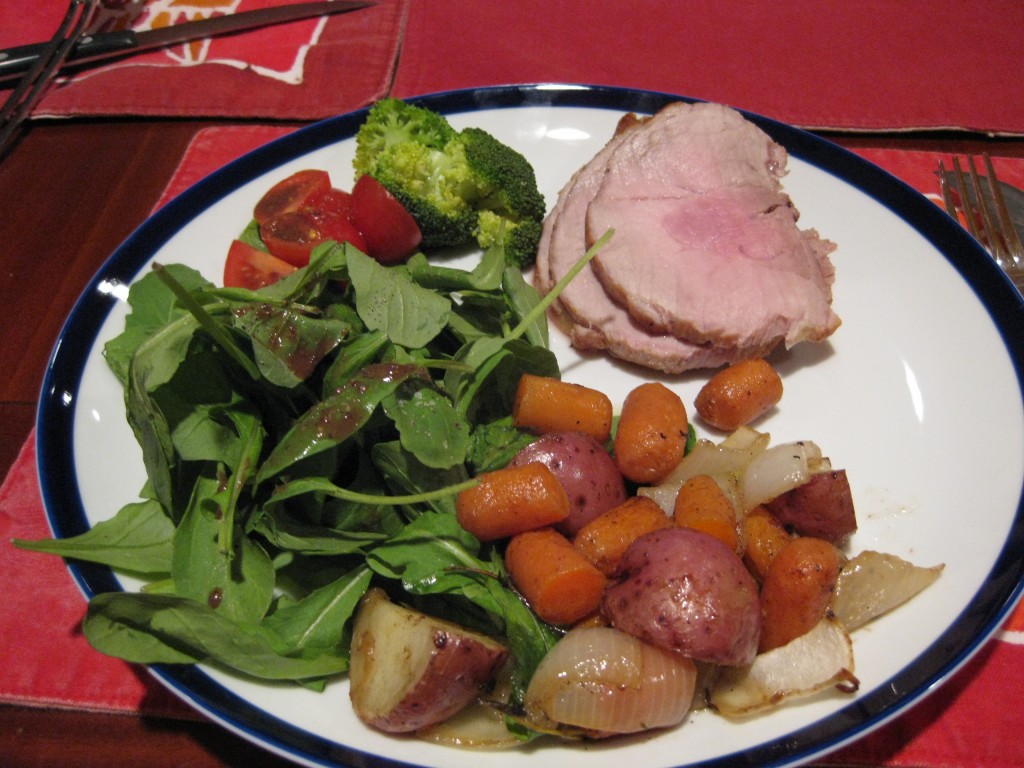 this is what's on the menu tonite…..arugala salad with an olillieberry dressing, roasted veggies/potatoes and roasted pork loin.
the secret and flavor? butter. (that's not really a secret).
peili was thoroughly impressed. steph knows that this is how we usually roll. try to get invited.
Posted under
some favorite home things