its not news that obama and cheney have been sniping at each other. and is it news that the news seems to lean left? or more accurately, leans obama?
exhibit a: here's the picture cnn.com used recently to accompany the obama/cheney exchanges…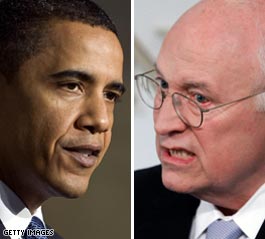 no bias there, eh? i saw bad pictures of cheney and bush throughout their time but have yet to see an unflattering picture of obama.
to their credit, cnn switched to this picture a short time later….perhaps after complaints?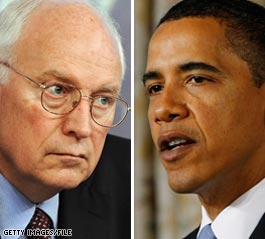 but who watches the watchmen? who covers the news about newsmakers? do newsmakers see the biases they are swimming in everyday?
Posted under
politics