i blog primarily to document my life. our lives in and around the agapeshack.
we've been painting the wrong picture for you…..we don't eat out all the time…we actually cook a lot. especially after theresa finished classes at the french culinary institute. so as we transition into our baby days and eating out less….here are some of the everyday things we eat…because we cook them on a regular basis.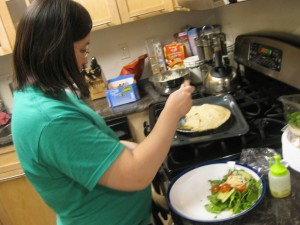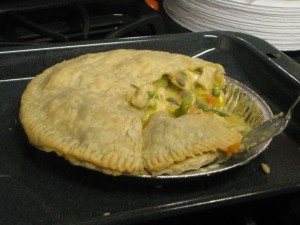 even while pregnant, theresa was cooking away. tonite, its chicken pot pie from some fresh ingredients and some pre-cooked veggies; and a delicious crust. it is accompanied by the usual salad seasoned with cheese and pepper. the pies also have cheese. when we have guests over, there's also a lactose free version but most people take the risk and go cheese anyway. but since its just family tonite, its all cheese.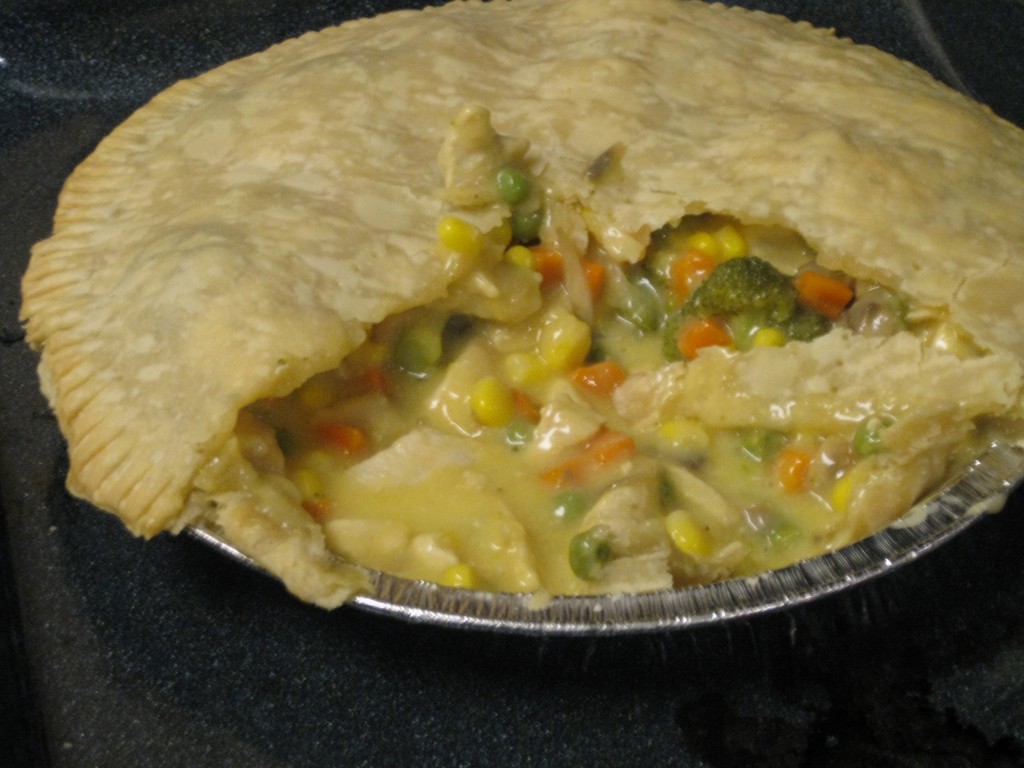 here's a close up of the yummy goodness. she tried adding broccoli this time with mixed results. most like it but i found it spiking up like cilantro which i tolerate but do not savor. but still heartening and delicious.
Posted under
Uncategorized