i blog primarily to document my life. our lives in and around the agapeshack.
we've been painting the wrong picture for you…..we don't eat out all the time…we actually cook a lot. especially after theresa finished classes at the french culinary institute. so as we transition into our baby days and eating out less….here are some of the everyday things we eat…because we cook them on a regular basis.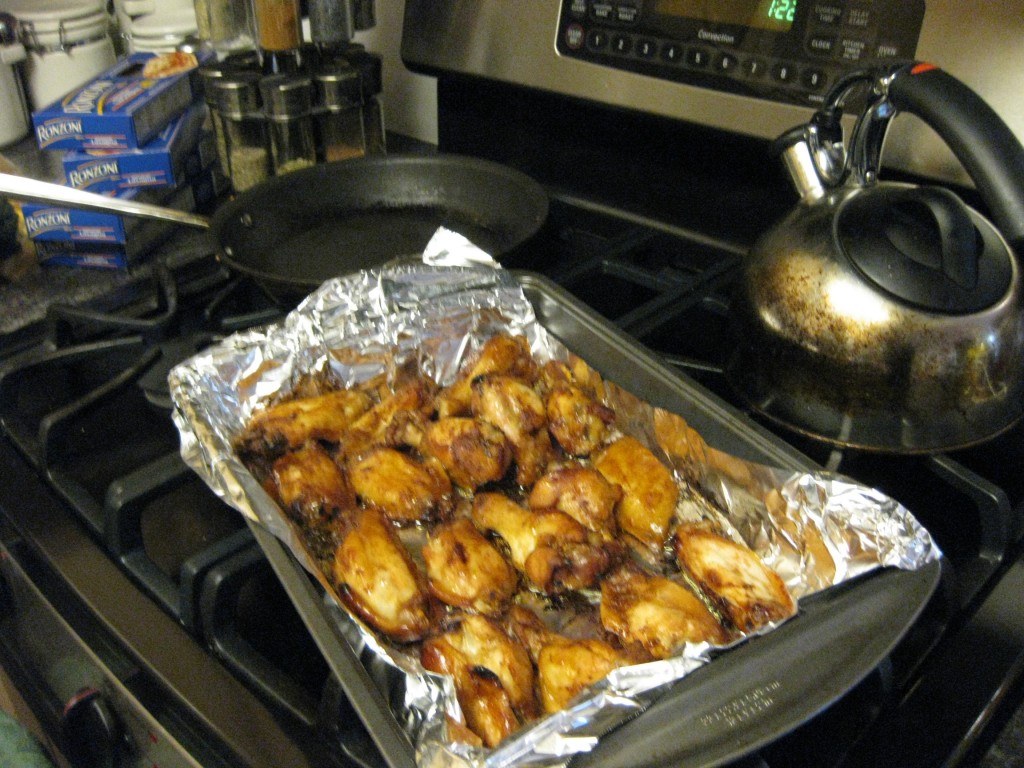 people ask pregnant ladies if they have any unusual food cravings. theresa usually answered-no. that is, not more than usual unusual.  as you will soon see…
don't know what mood we were in this morning but you start with wings marinated in something savory…i think some barbecue sauce. that's a safe bet in the tsang household. i can eat bbq everyday…..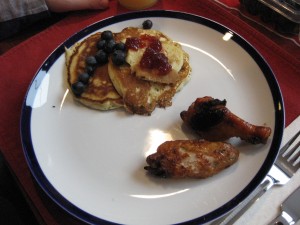 then you cook up little pancakes and top with blueberries. some oj and french press coffee….and viola! some version of chicken and waffles for brunch. the sweet and savory experience is what i suspect we were longing for and we got that. victor and jenn seemed to enjoy it. we enjoyed teaching them how to make it so they can do so on their own one day maybe.
Posted under
some favorite home things