i blog primarily to document my life. our lives in and around the agapeshack.
we've been painting the wrong picture for you…..we don't eat out all the time…we actually cook a lot. especially after theresa finished classes at the french culinary institute. so as we transition into our baby days and eating out less….here are some of the everyday things we eat…because we cook them on a regular basis.
we throw dinner parties quite a bit with friends….especially when there are visitors from out of town…..the s-o-d-a, the lambic framboise and the wine are flowing…..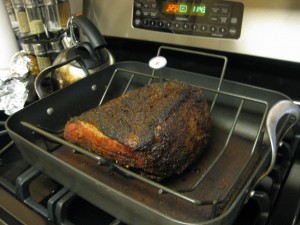 and the legendary cajun roast is in the oven….marinated for a few days and then slow cooked for a few hours until a juicy medium…with many parts medium rare. those who like it cooked more, can nuke it or feast on the burnt ends.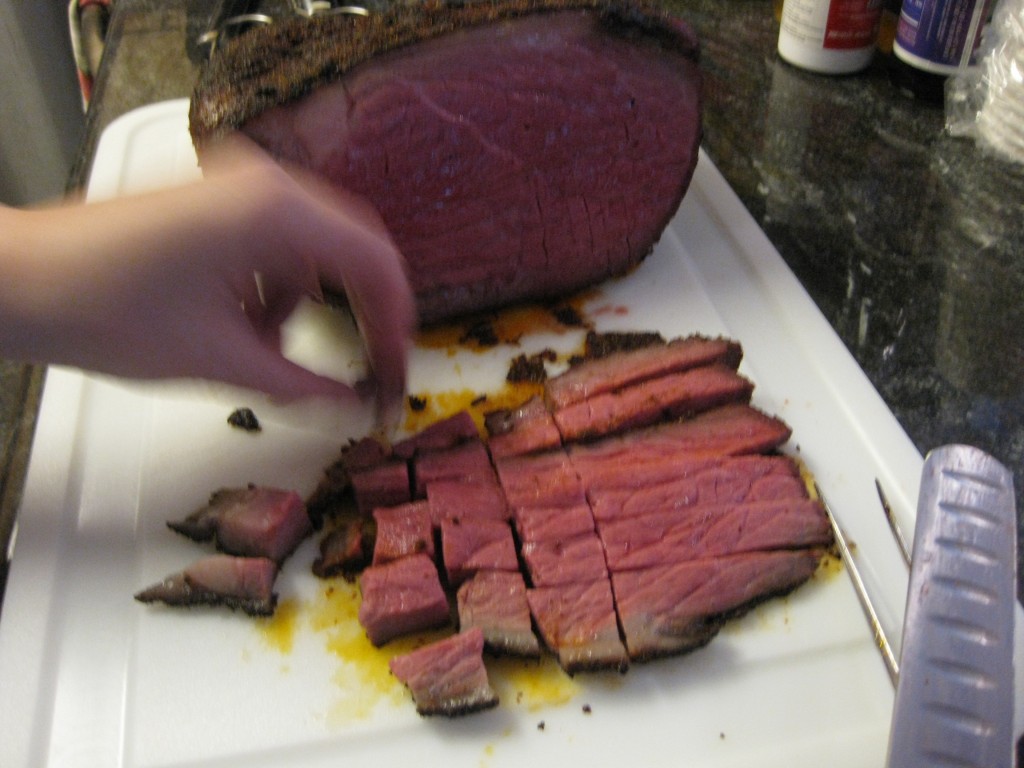 but theresa calls this perfect…..
most agreed with theresa but as you can see, val who is allergic to the cow…well, we got her some latin chicken from around the corner.
get yourself invited!
Posted under
some favorite home things