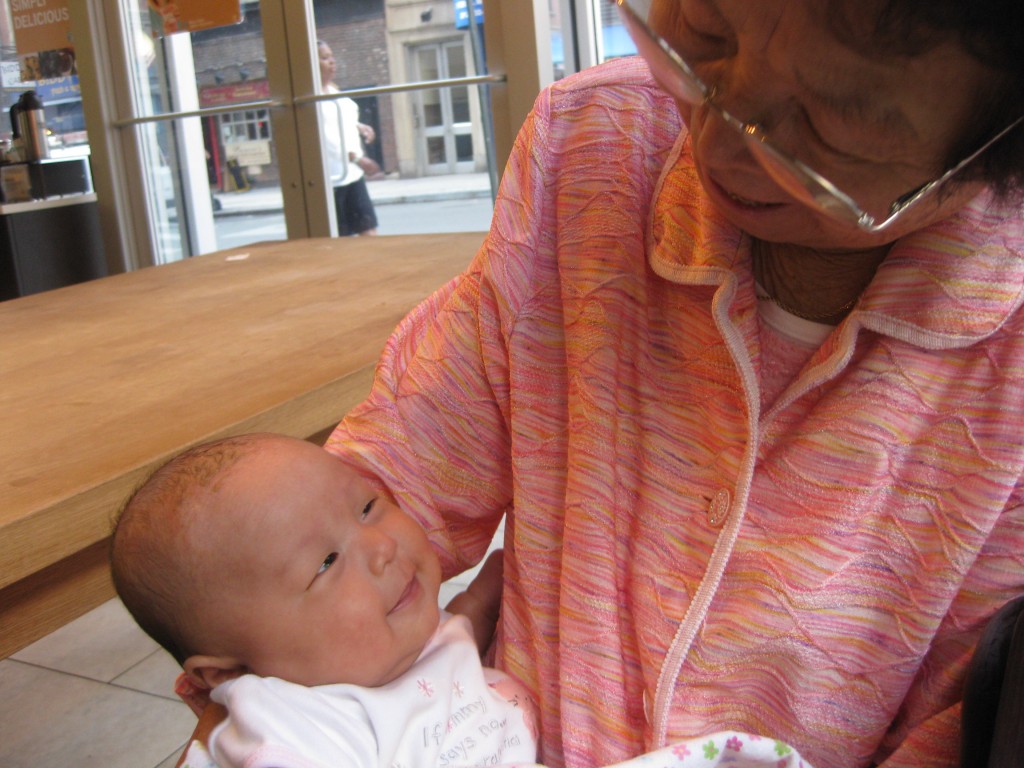 after many weeks of same same same….the kind of moments only a parent would love….zoe may have turned a corner: a new level of awareness and reaction.  fun for others and even more fun for us!
the almost overnight cliche applies: her stare was no longer distant but responsive. laughter, joy and cooing are now consistent companions to our presence.
perhaps the really hard days of infant-dom are behind us and now here come the super fun days!
Posted under
baby