i got to go to boston 2 on my sabbath which turned out to be a pretty good show! boston 2 is distinctive because it was the only show so far that opened with magnificent and not breathe….in fact, breathe disappears from the set entirely.  your blue room showed up again to a stunned crowd. only me and 4 other diehards enjoy it. i did get to hear stay! which is partly what i was hoping for. the show has more hits and familiar tunes tonite which i am happy about because…..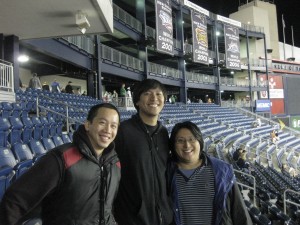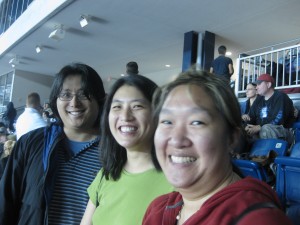 its a show that i got to go with my brother in law, trent, my sister anita and efc folks now residing in the boston burbs. my family is not as fanatical as i am so less your blue room-y and more mysterious ways-y worked for them. the shows are never just about the shows and reuniting with family and dear friends makes the show for me.
the crowd responds well to the band and we all have a great, great time. it is also snow patrol's last opening gig for the band so there is a celebratory, wistful tone to the evening.
our seats are slightly off to the side, swinging toward the back of the show so for the first time, i get to see the full stage and light show. pretty impressive. though i am further away than i was in chicago….the setlist, the 360 screen and stage still make for an intimate experience. and you can't beat the price….these were $50 seats which surprised me since comparable tickets at other venues ran for $100 plus. though for the same price, ga's could have been bought but trent likes his personal space and doesn't like to stand the whole time.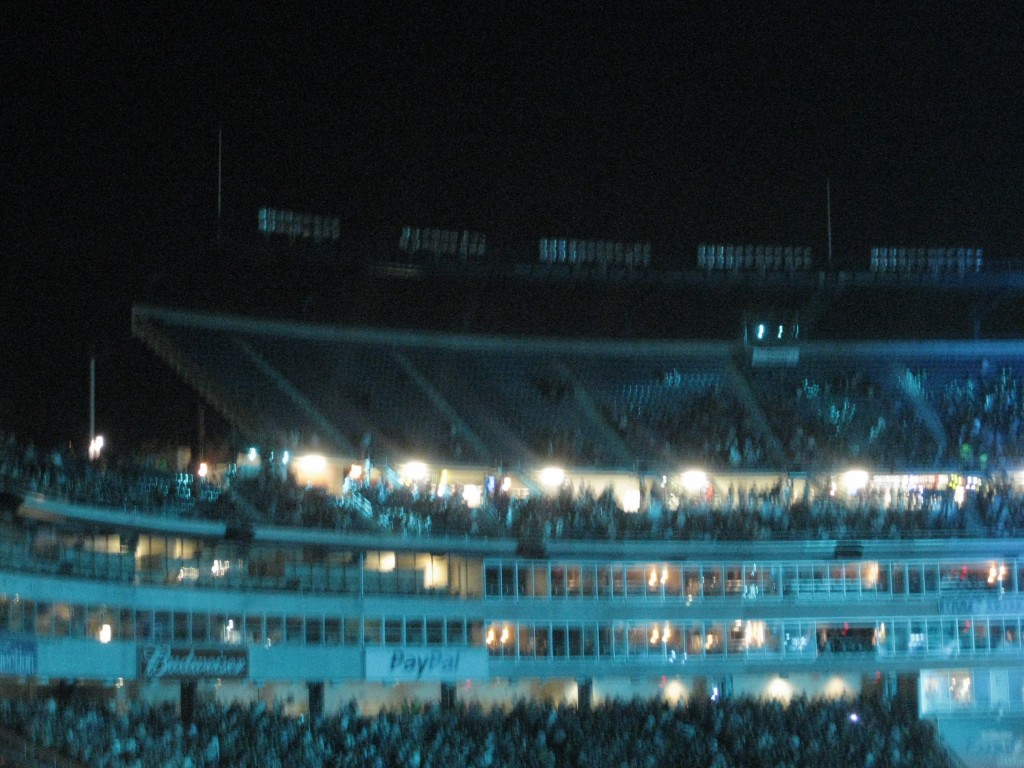 now the downside…..the drive to the stadium and the exodus from the parking lot was frightful. where were the attendants who collected our $45 for parking? you heard right…$45 for parking! then they split leaving the masses to navigate for hours out of the lot. it made me think twice about coming back to gillette again….but i won't have to make that choice as boston does not get a third show….because boston did not show up! tons of seats were available and conveyed to the band-we don't need another 360 show. you only have yourselves to blame, boston.
meanwhile, sold out chicago and new york will get another 360 appearance in 2010(maybe even two more).
Posted under
concerts
,
u2