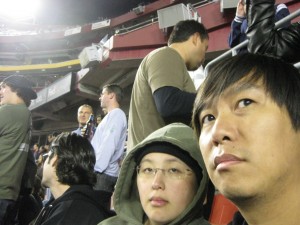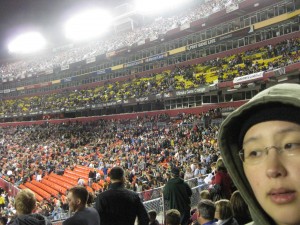 an excuse to go home or an excuse to see u2? either way, we made a trip south to see theresa's family who are more than thrilled to take care of zoe while we go touring. to review: they requested that we drop off zoe for two weeks. when we said no, they then made a counter offer of a month. they are not good negotiators….maybe with money but not their offspring's offspring. they had to settle for a night here and a night there; extended visits by us…but no crazy separations!
they have since proposed a dropoff of 10 days. the answer is still no.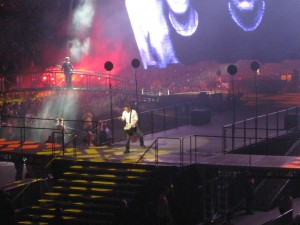 the seats were pretty decent in the lower bowl and we got to see them as they moved around. but my dc experiences have been a bit lacking starting with my popmart show back over a decade ago. the two big themes that seem to pop up are issues with the video screen and the band seems to want to get the heck out of town as soon as they can. my imagination? or reality?
near the start of the show….the screen gives out!!!! they repair it but it is ominous. and sure enough, they play the shortest set so far in the states. two fewer songs than normal….and we know which ones! no unknown caller(theresa's favorite)and no no line on the horizon(one of my favorites on the current album). in fact, it is the lowest number of songs played off the album all tour which is bogus since this is what they came to promote!!!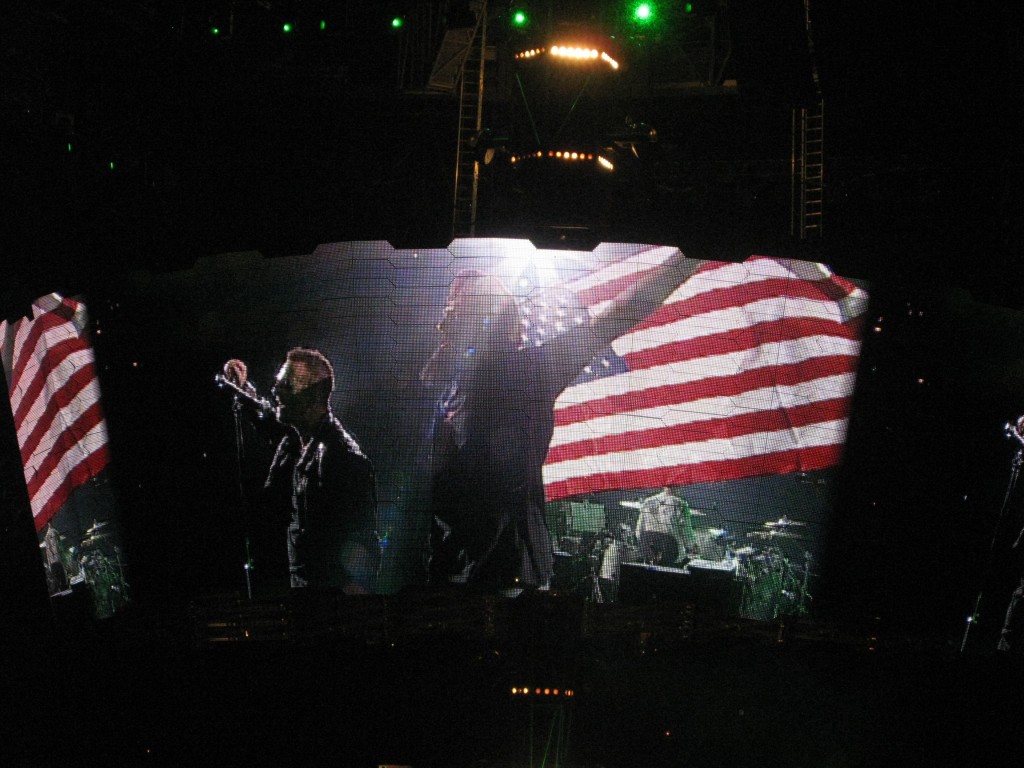 the energy level seemed to be fine as they name checked dignitaries and beltway celebrities giving off a real american feel to the show. but its hard not to notice the shorter set especially when its new songs that are left off.
what's the rush? linger a bit! is there a curfew???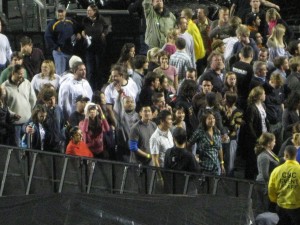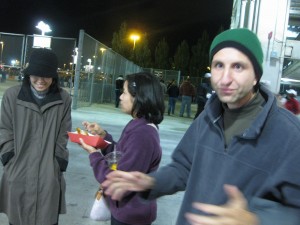 but energy is relative as is the experience….those of our friends who were in the pit had a fantastic time. when you are that close, it matters not what they play! we got together briefly for a world colliding reunion with people of different generations from mostly cbc but also new york. it warmed my heart to see everyone together and is really part of the magic of going out on tour.
Posted under
u2