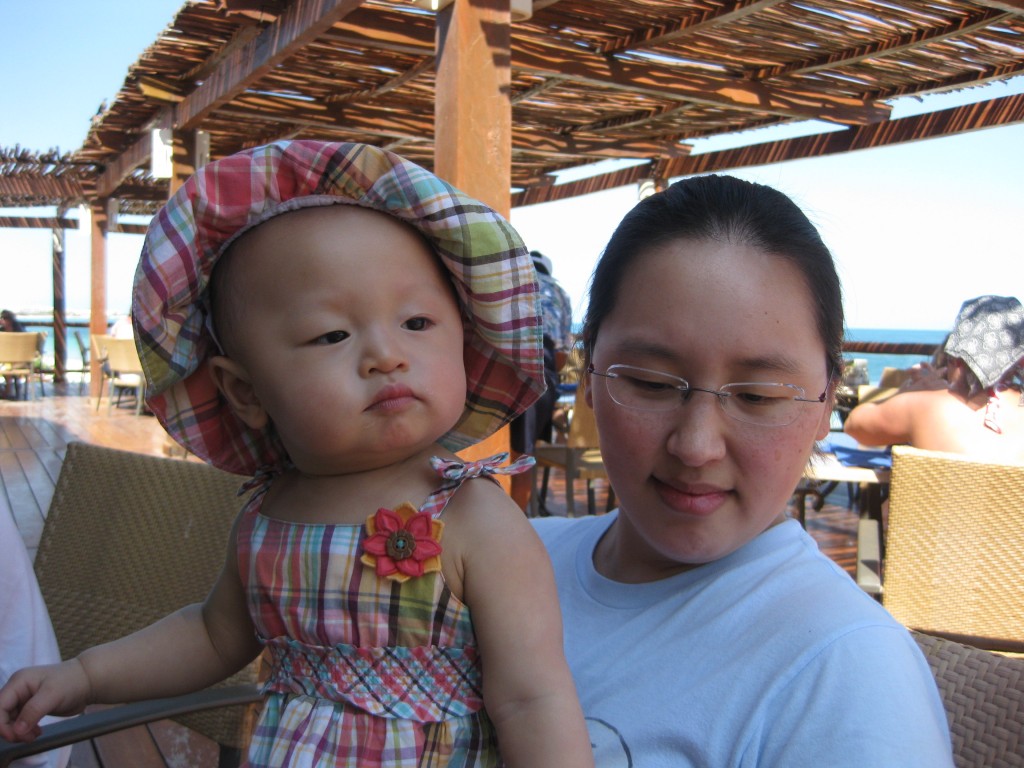 world tour 2010 has started….my parents take me everywhere. first stop is part of daddy's work: doing a wedding at a resort in mexico. its a hard knock life.
i enjoyed the warm weather after being bundled up in layers during the coldest winter of my life(aka my first winter). i also liked the swimming almost everyday.
too bad, i caught some weirdo virus on the way home and got sick for the very first time. next time, mom and dad should wipe down the nappy crib.
Posted under
baby