godmother steph made this cow costume for baby zoe for the chick fila dress like a cow promotion. there's a few parts including an online contest. you can vote for zoe here: http://www.showusthecow.com/photos.php?view=detail&id=557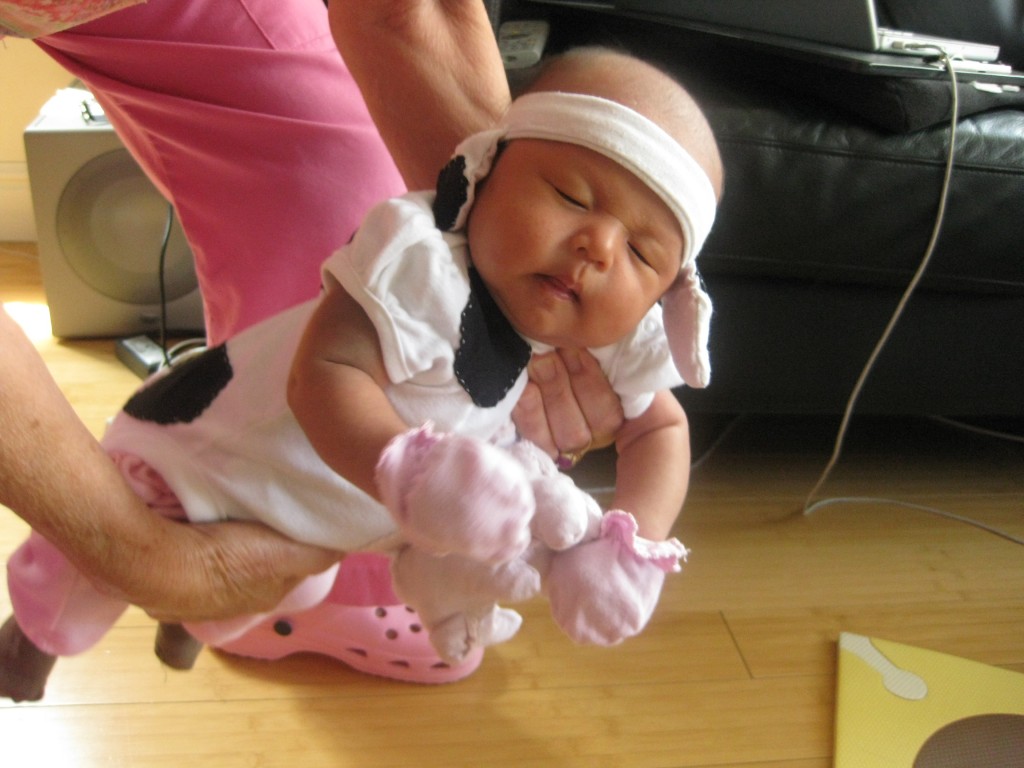 great grandma also had a lot of fun with the costume putting zoe on all fours and mooing….above is the image…with the video below:
then it was off to chick fila for a free meal…that zoe could not eat…but we got anyway…..the chick fila folks said she was the cutest cow all day.
be sure to vote! there's the kid's contest and then there's another cow competition that we have not received a link to yet but we will post that one when it comes up. more on the food tomm!
wes gee and others speculated that we would raise our kids to be crazy. mayhaps. or mayhaps crazy fun!
Posted under
baby