when people come into the city, we are always surprised by where they want to visit or to go eat. they are equally surprised that we do not frequent those places or want to go eat there. no. i do not want to eat at ruby tuesdays , bennigans or tgifridays in times square. then they ask where we go……so here are the places we like…not the best or the cheapest or whatever category….just where we go and go on a regular basis…
we found a lot of symmetry in our labor day trip across the bridge ending in a meal at a brooklyn heights joint recommended to us by a number of people for good polish and ukrainian food. first, the unnamed place turned out to be called teresa's. then my dad said he used to come here when he worked in brooklyn. all the pieces came together serendipitously.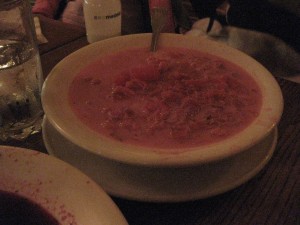 we started out with soup….one of these is the regular borscht and one of them was the special borscht. both excellent. don't worry which to order….just make sure to order some borscht!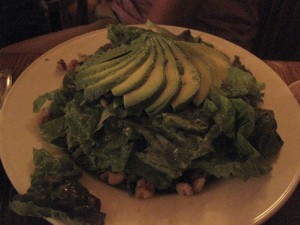 many of us went with the standard winner of beef stroganoff with or without noodles. i think steph got this avocado salad that looked yummy even to carnivores.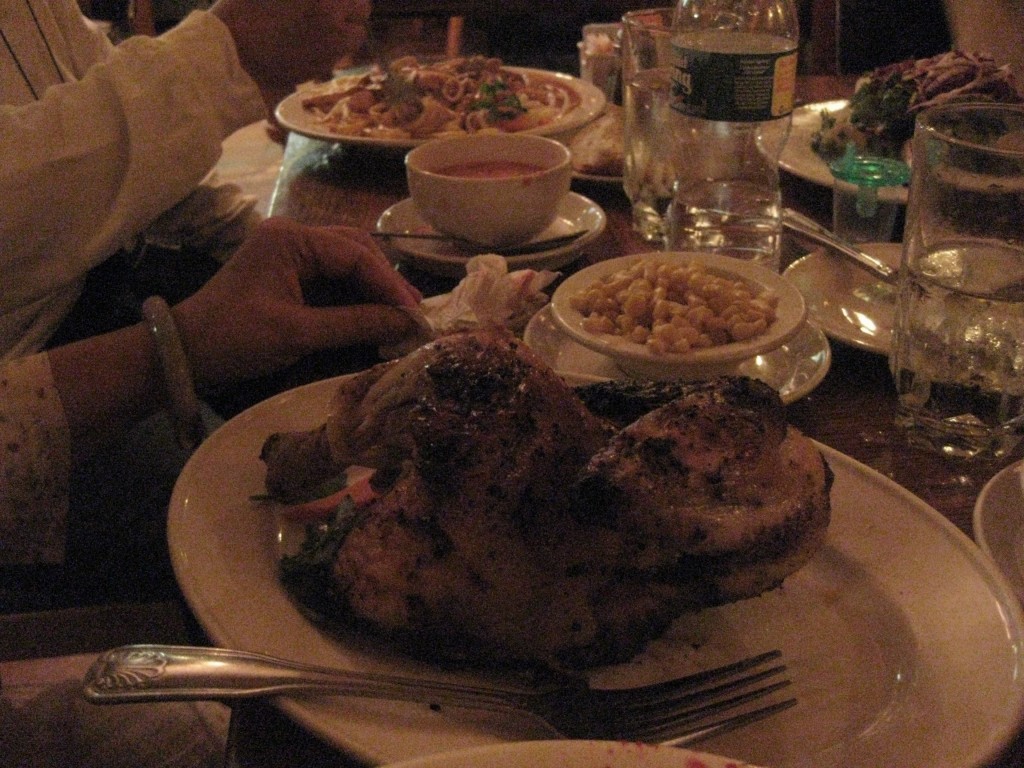 my mom got the roast chicken and as you can see all the meals came with sides like corn, cucumber salad, french fries or a few other choices. hearty, yummy food at non-manhattan prices! a great meal to finish off our new york loving, affirming night. hope to make it back soon.
Posted under
new york eats
,
some favorite(NYC)things