we've been traveling(at least in the blogosphere) so i thought i would share a few places that we like to eat at not in nyc. again, not necessarily the best or whatever superlative…just places we go to regularly when we are in your town.
this one will be an absolute pleasure to write!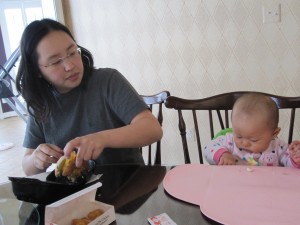 my in laws new home is walking distance to chick fila but because of the winter storms where the baltimore area got the most snow in their recent history, i had to drive the 40 seconds up the block to get my family the most desired breakfast in the tsang family. i have been dreaming about this since i did a walk through of the home with them. i approved this baller place just based on chick fila.
the best item on the menu is this……a chicken, cheese and egg omelet on a multigrain bagel. we realize that it's mom and baby…but its so good. just a hint of sweetness to go along with the savory everything else.
another favorite are the mini chicken biscuits. mmmmm….buttermilk. mmmmm……chicken. mmmm…..buttermilk and chicken. the chicken at chick fila has a hint of fried chicken southern spiciness.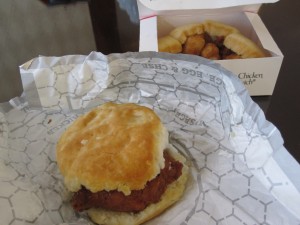 i think i like the mini's more than the (much)bigger big brother version but then the chicken biscuit is a bigger cutlet so it just depends on your appetite. theresa's mom and grandma split the mini's! and everyone in theresa's family loves the tater tots.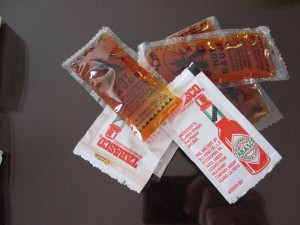 i grab a bunch of the extras to accompany the chicken and give different takes on the grub above…..tabasco and texas peter hot sauce; some honey roasted bbq mustard sauce, a nice dipping sauce.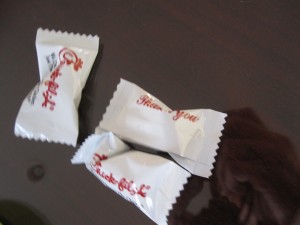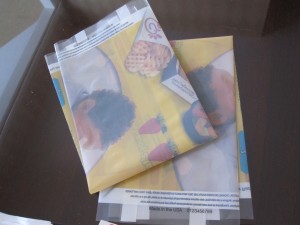 ….mints for grandma and some table toppers for zoe so we can put food right on a table……
we wound up using our more sturdy permanent version…but zoe had a yummy time nonetheless! i had a grand time(shock!)
this place and the breakfast will have my daughter clamoring to go to grandma's!!!! my daughter meaning me.
my in laws think i am a nut.
Posted under
some favorite non-nyc things